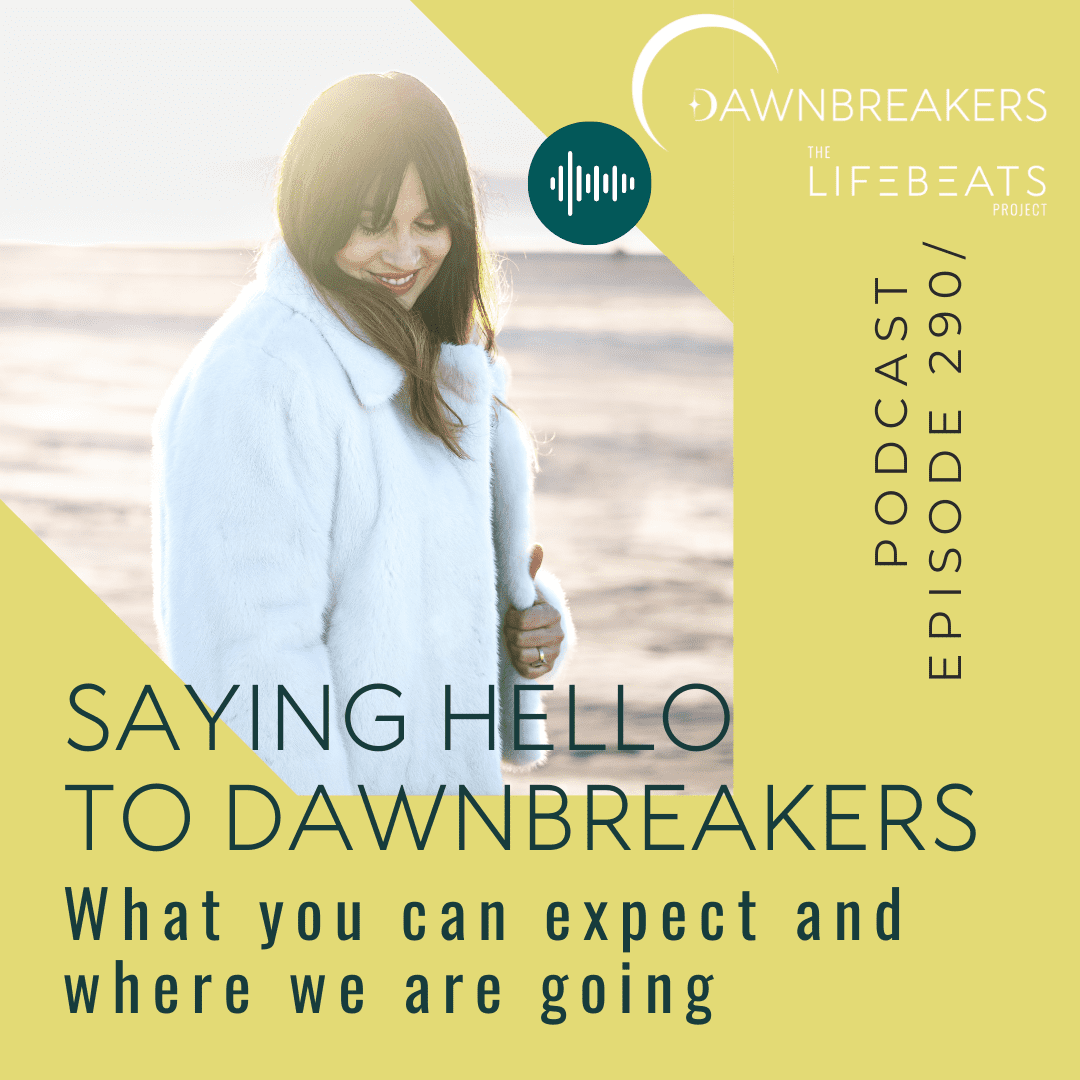 Bringing the heat to share why the change, what you can expect, where we are going with Season 3 of The LifeBeats Project – now christened with the name Dawnbreakers by The LifeBeats Project – and what are the purposes of the podcast and The League of Dawnbreakers.
This season is all about keeping the fire we feel now!   Each week of the podcast is dedicated to providing tools, resources, and like-minded connection for men and women who feel the fire to share a message of hope and light to reenchant a disenchanted world, to help you keep standing in your purpose.
Follow on your favorite podcast app.   A new episode comes out each Tuesday.
For those who want more ongoing support, come join The League of Dawnbreakers, an active community who harnesses the gifts and power of collaboration and a collective of like-minded fire-feeling men and women!  Check out our latest gathering at https://www.thelifebeatsproject.com/events/
I can't wait for your to feel the fire of this season!
Podcast: Play in new window | Download
Subscribe: RSS