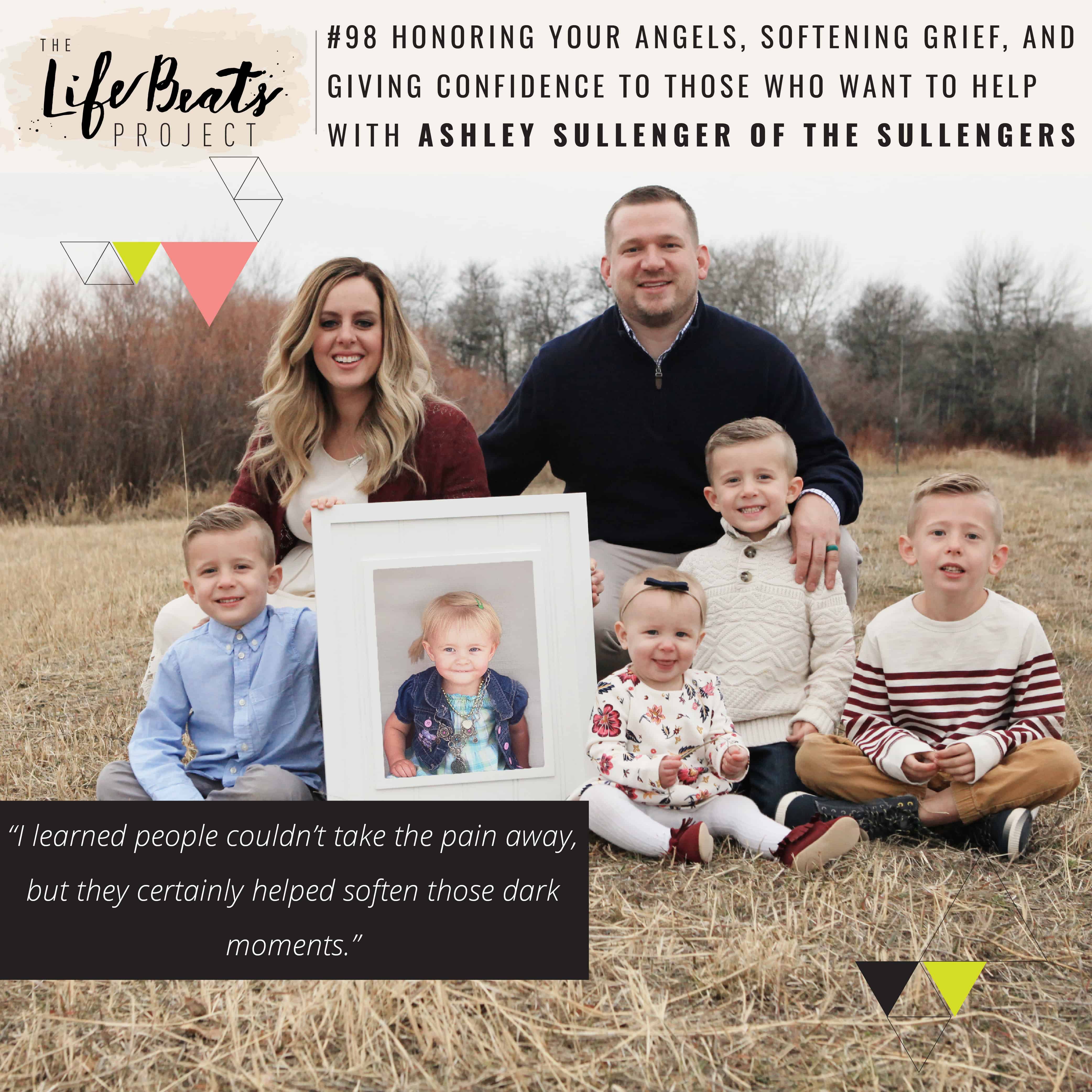 Today's episode is with Ashley Sullenger of The Sullengers and The Presentlee Foundation.  Ashley shares her joy of becoming a mother, how life was so simple in those early years of marriage when they were so poor and her little girl was wrapped around her feet and next to her cooking in the kitchen.  How it didn't get better than that for her, how Preslee her daughter was her entertainment and really her joy at that time.   She then draws us in as she recounts the story of the accidental drowning of her 18 month old:   the phone call, the lifeflight, talking to her lifeless daughter until her heart started beating, being by her side for a week, to then, the decision to have to take her off life support.  Friends it will draw you in and tug on your heart but also lift you as she shares the resources and tools that she used to help go through this grieving process and how she now uses these tools to help others to feel that they are not alone.  To also give confidence to those who have loved ones that are grieving.
She talks about honoring your angels by talking about them and educating others so they too can engage in conversations with those who have lost loved ones instead of staying quiet.  She talks about why she started her blog, writing to help those who are grieving.  She shares her own grieving process and how grief comes differently, and unexpected, and how the anticipation would build up.  She was so lost and had to go back in her mind of not being a mom and had to learn a whole new way of life and how painful that was.  She learned that for her hitting grief head on was the way to help her best to handle it.  She also shares about a special binder she created to capture all the memories of Preslee to be able to share with her future children.
She assessed through her community that there was a need to help those who have loved ones who were grieving to be able to give them the confidence to help them.  She talks about her page "We can do hard things" where she interviewed and gives tips to address all the different reasons why people grieve.   You can feel Ashley's desire to help through this interview.   She shares about the Presentlee Foundation to help other families who are going through tragedy and the Presentlee website for those who want to support their loved ones who are going through a tragedy but do not want to go and visit empty-handed.
Listen and be inspired to know that you are not alone during these deep moments of grief and to give yourself grace through this process as well as to receive the confidence you need to lovingly approach someone in your life who is going through grief.
Show Notes:
Ashley's blog "The Sullengers"
Presentlee website – use code "lifebeats" at checkout for 25% off
Donate to the Presentlee Foundation for Preslee's Angelversary for the families of Primary Children's Hospital
RSVP to the Free Local Meet-up here
SaveSave
Podcast: Play in new window | Download
Subscribe: RSS