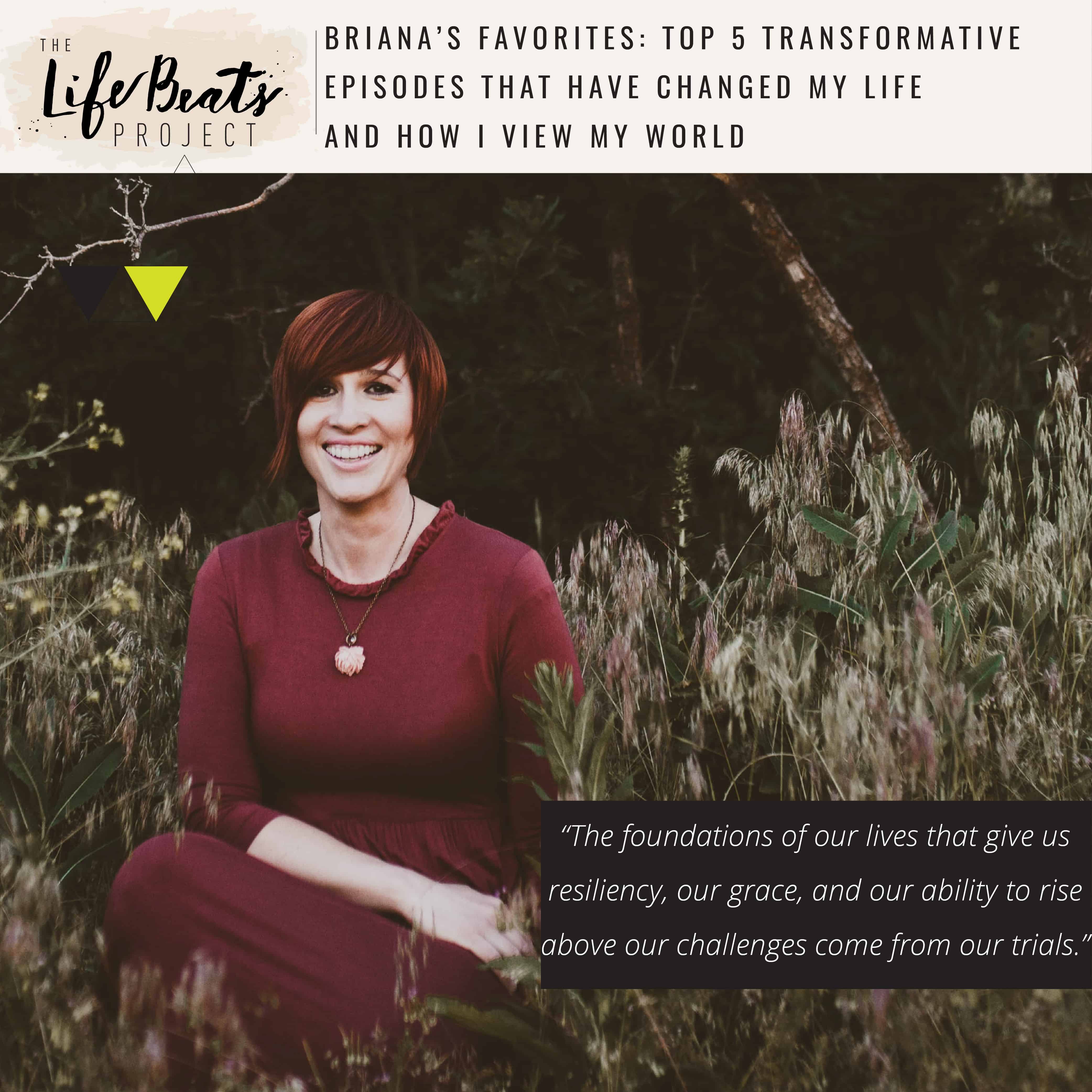 For this week's podcast episode I have selected the Top 5 episodes that have transformed my life and changed the way I think, the words I use, and how I view myself and my world: from an answer to my healthy journey woes -to- how to start my day prepared for what it will through at me -to- giving myself grace for setbacks to learning to honor the dark times of life as much as the light -to- taking time to not only consume but to process and discuss what we are consuming, to see that there is growth in the silence -and to realize that my children learn more from their observations of how I live my life than what I tell them.
These 5 highlighted episodes are a great place to start for a new listener!
Listen and be inspired to look at see what transformational lessons you have learned from the content you consume.
Show Notes:
Preventing perfectionism from robbing us of growth and how to neutralize emotions behind food | with Monica Packer of About Progress (TLBP #75)
The transformative power of dressing to your strength and recognizing resistance with Stasia Savasuk of Stasia's Style School (TLBP #15)
Pivoting from just existing in the status quo to truly living in purpose and with passion | with Tahaji Felder of Goose & Gander Brand (TLBP #36)
Learning connection through being broken open: how cancer gave me my voice | with Michelle Marthia of Heal Courageously (TLBP #26)
Unlearning everything you know to learn about your true self and to connect as a couple | with Karan and Kerry Bajaj (TLBP #24)
Purchase Project Wax On, Shine On course here
Friends do you want to rise higher?  Are you feeling stuck or lost or like you've hit a wall in the way you see yourself?  Do you want to start seeing the good and feeling differently about yourself but you just don't know where to start?  Well think of me as the friend at the wall with my hands interlaced and open ready to give you a boost on over!!
Project Wax On, Shine On is just what we need.
A 14 Day Booster Course designed to ignite you on the path to illuminating the extraordinary that already lies within YOU!  Yes YOU my friend!!
With the moon as our inspiration, we will follow its waxing phases from new moon to full moon beginning from Friday September 22 and ending on Thursday October 5.  We know the moon always exists in full but its only as it waxes that its surface becomes illuminated to us little by little until it reaches its fullness.  This is a visual representation of my goal for this booster project, that a little more of the goodness that already exists inside of you will become illuminated to yourself more and more each day.
You are enough.  The extraordinary already exists within you, you just need to see it.  Life's experiences and challenges can create layers of darkness that cloud and warp the the way we see ourselves.  My hope for you is that as you participate each day in the project, you will have a boost and a breakthrough and those layers will begin to peel off to reveal more and more of your own goodness.
What you will receive:
*Boosts and breakthrough prompts through daily emailed videos, content, and encouragement
*Access to a private Facebook group for the Project Wax On, Shine On Community for peer to peer support and encouragment
*Facebook Live chat and Q&A with me on Days 1, 7, and 14
*Optional visual boosters: "Wax On, Shine On" t-shirt and LifeBeats necklace (as seen in photo above)
Ways to be a part:
* "Count me in!" Ticket includes full particpation in Project: $49.00
* "Count me in!  And I want a shirt:)" Ticket includes full participaton in Project plus custom designed "Wax On, Shine On" t-shirt: $77.00
* "VIP right here!  I want it all:)" Ticket includes full participation in Project plus customer designed "Wax On, Shine On" t-shirt and LifeBeats necklace- (Very limited quantity) – $97.00
THIS WEEK, use the code ECLIPSE to get $26 off any ticket!!!
I can't wait to help boost you over that wall!!!  Grab your ticket and I'll see you soon!!
SaveSave
Podcast: Play in new window | Download
Subscribe: RSS