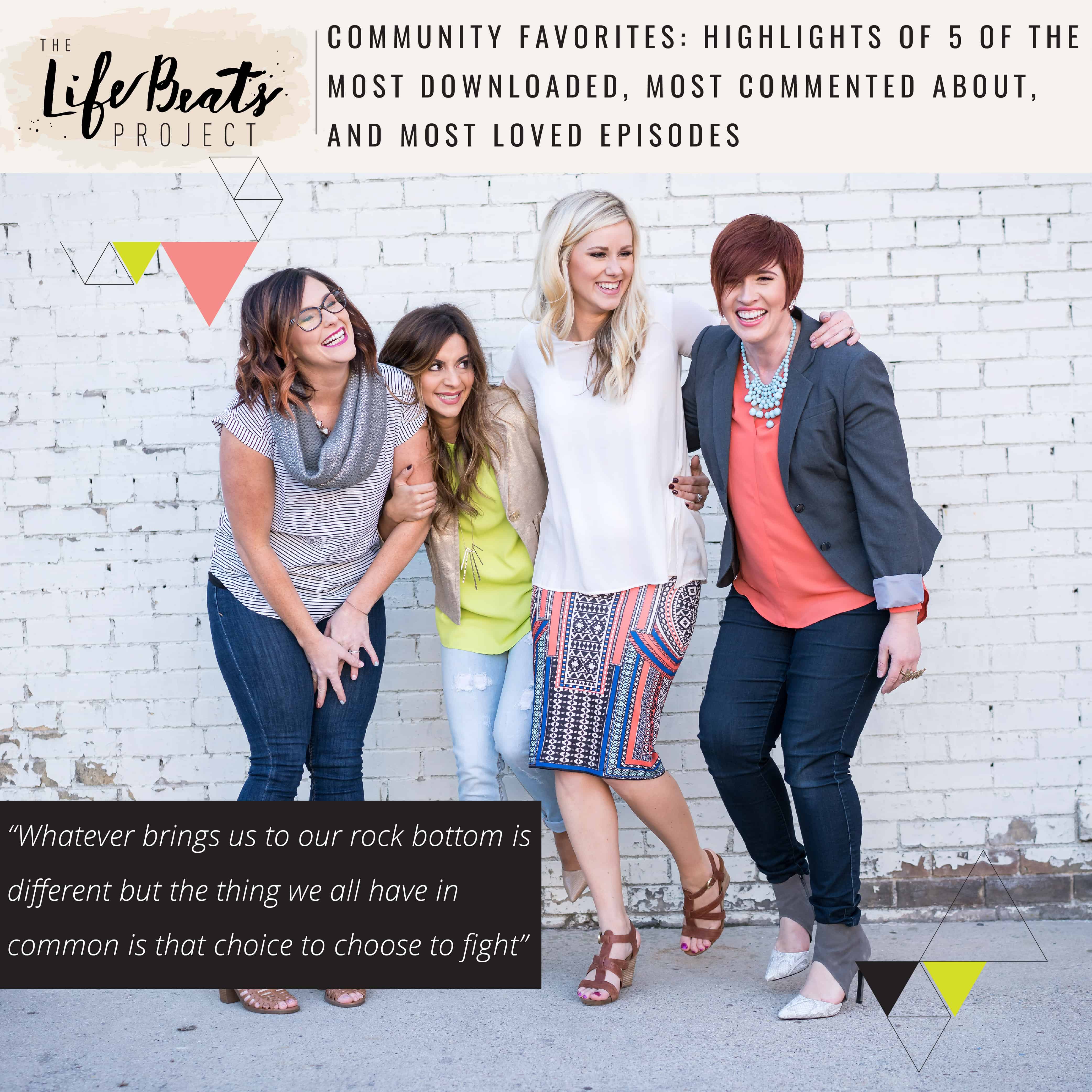 On today's podcast episode I share highlights of 5 of our most downloaded, commented about, and loved episodes for our growing community to have a place to go back and listen amongst our 80 episodes!
Listen to these incredible guests and be inspired to find hope in even the darkest of circumstances and to see that you have strength already inside of you to rise above any challenge that comes are way.  One of the most incredible young women I have met in my life is Payton Bailey.  She has risen above such tragedy in her short life.  Last night on her Instagram she shared a quote that I love by a man of God named Russell M Nelson.  He says, "The joy we feel has little to do with circumstances of our lives and everything to do with the focus of our lives."
I think you will find a common thread in these 5 episodes, these 5 incredible guests have chosen to not let the events of their lives swallow up the light and joy, but have chosen – made a conscious choice – to focus on those things that have helped illuminate  that light and joy that remains and has shined in the form of people, their own inner strength, their faith, their God.
Show Notes:
"Choosing to fight for your life and to not let the hard times rule you" with Bre Lasley of Fight Like Girls – episode #44
"Learning that kindness is a strength and not a weakness, especially when you are hurt by others" with Nicole Hudson of Bot Communiations – episode #55
"Free at last: The power of words in healing and how to be a safe haven for others" with Elizabeth Frazier of Hero Bands – episode #58
"Keeping perspective when there are things you can't change" with Mike Johnson – episode #2
"Finding joy in a life full of imperfections and learning to appreciate the moment we are in" with Tessie Friedli – episode #67
Its Buy One, Get One Free promotion for tickets for the SoulFire Connection – buy your ticket today
Podcast: Play in new window | Download
Subscribe: RSS