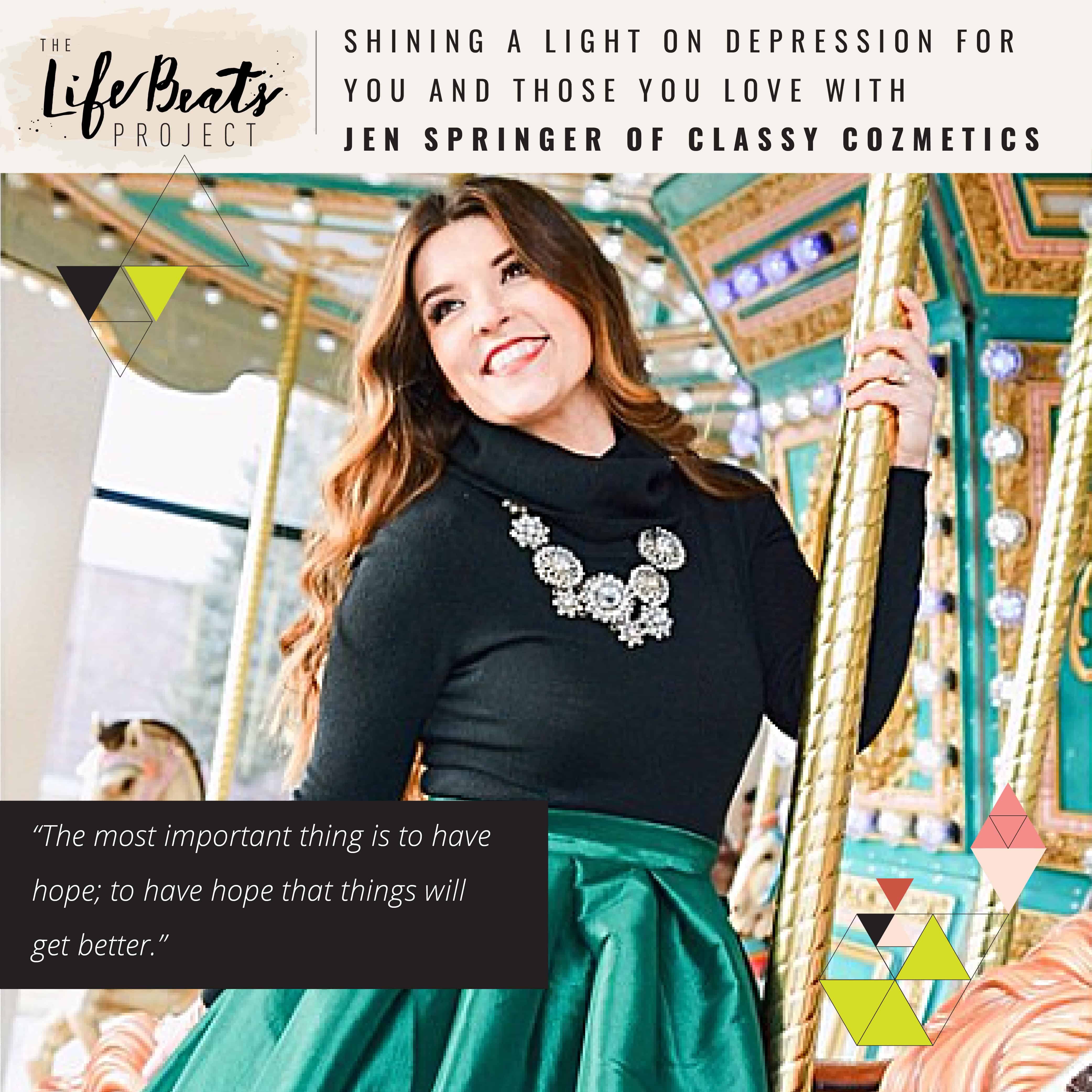 Today's episode I have the honor to introduce you to Jen Springer of Classy Cozmetics as she shares about her 10 year struggle with depression, how she got help, and the tools that sustain her daily in overcoming it.  She also shares incredible advice of how to support and help a friend or a spouse who is suffering from depression.  You will walk away with an amazing hope.
Be sure to stay tuned after the interview as I reveal the two stories that have been selected through our Story Search and how you can march with me in an upcoming MS Walk.
Want to know if this podcast is for you? This episode is perfect for someone wondering if they have crossed the line between normal ups and downs to a depression to requires help, for someone ready to put in the work to make changes in their life, or for someone who wants to know how to help a friend or a spouse who may have depression.
What is this episode all about?  In this episode you will learn about:
what it feels like to have depression
how Jen was lovingly approached by a friend to help her see the depression
how she found help and what steps she took and what things you should avoid
the story of your two wolves
how her opinion about medication changed
her disappointment right after starting her medication
the tools on her tool belt that help or hinder her
what she loved seeing again after things began to turn around
what things her husband did that helped and didn't help
how to support a friend or a spouse with depression
how to not get burdened by the heaviness of someone's depression
how she talks to her own children about depression
what are triggers and her defense mechanisms
the hope that is there for you or someone you love
Show Notes
"I had a black dog, his name was depression"  Video by World Health Organization
Jen's email [email protected]
Jen's Instagram and Periscope @classycozmetics
Jen's Facebook Classy Cosmetics
Jen's YouTube Channel Classy Cosmetics
Team MJ vs MS for MS Walk in Salt Lake City, April 23rd
Podcast: Play in new window | Download
Subscribe: RSS