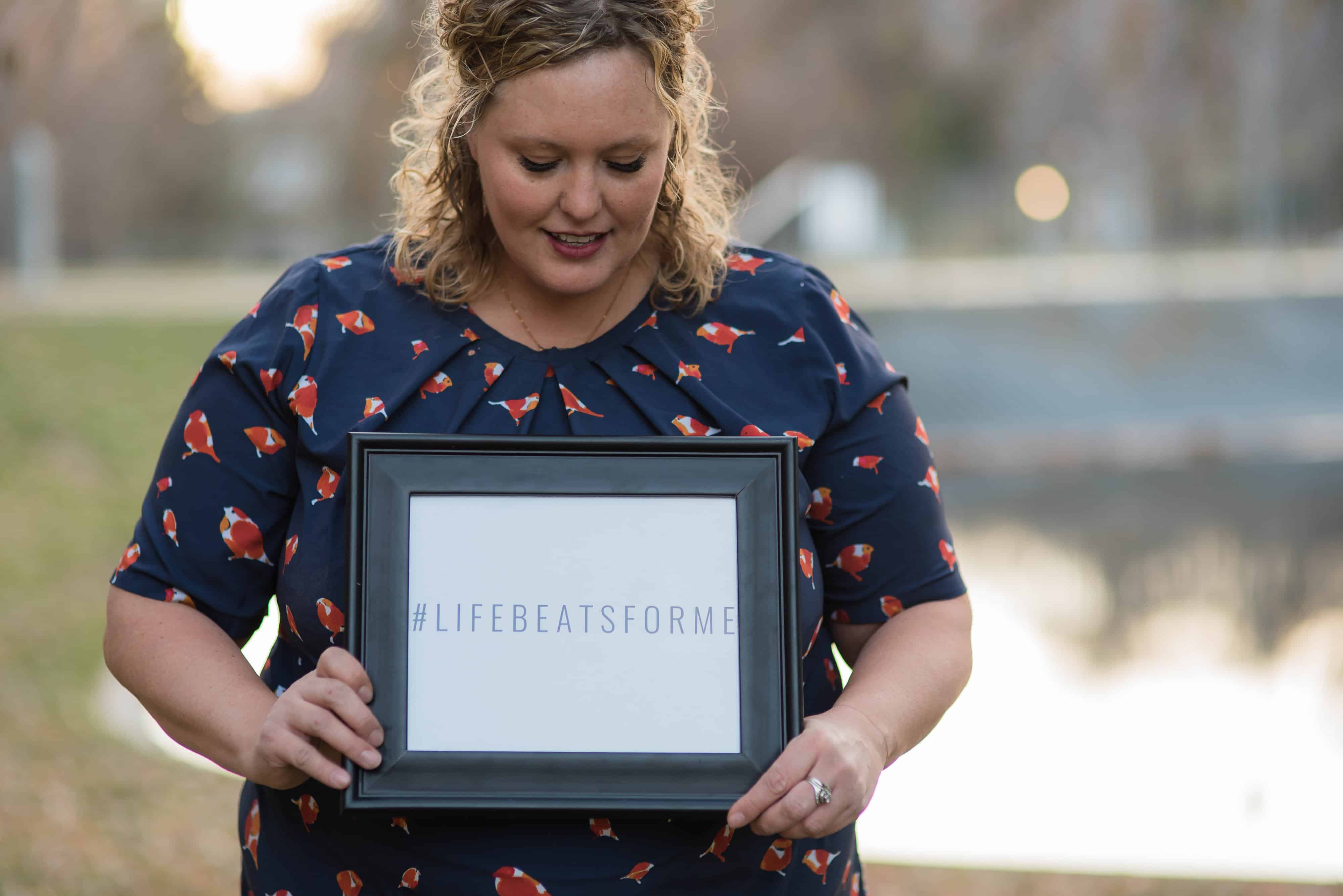 For the past 20 years I have battled moderate to severe depression and anxiety. It crept in without an invite and without warning. It gradually spread out it's bleak, heavy blanket, choking out the light, the life, and the joy from my once vibrant self.
Over the past 10 years I have suffered with a severe endocrine disorder that has left me battling infertility as well as massive weight gain. This past year, my Dad was diagnosed with cancer, my mom is entering the beginning stages of Alzheimer's, and my husband was recently laid off from his job.
I want to emphasize that these are not my sad stories. These are my opportunities for growth, my reasons to endure, and ultimately a way for my Savior, Jesus Christ, to have me learn what he needs me to learn. These parts of my story have helped me understand to what source I look to for comfort, peace and hope.
From depression and anxiety, I learn empathy and true compassion for others. From being so completely far away from my desirable dress size, I am learning self-acceptance, that the health of your body is much more important than size of your body, how outward appearance vastly pales in comparison to what is on the inside, and ultimately teaching my two young daughters healthy body image and body-positivity.
From my parents ailing health I learn that each day is a gift, to never withhold an embrace or an "I love you", and that no matter what, our relationships with others are the most valuable things we can ever have.
And finally this year, from unexpected unemployment, I am learning lessons on frugality, living within our means, and to never take what we have been given for granted.
My trials, my joys, my failures, my triumphs, my very own story teaches me about hope. My story is what breathes life into my soul, keeps me anchored, and teaches me what a life well lived truly means. From all of this I know that #lifebeatsforme .
Shared by Julie Bristow of www.julieinreallife.com or @julie.in.real.life on Instagram
***
Join in the movement. Share your story!! I am sooooo excited to give any and all of you a chance to share your story. As of right now I am able to only share one story a week with you on my podcast. I'll never get through tell the stories of the world that way so here is my chance. I would love all of you to briefly share a piece of your story on Instagram or Facebook, whatever that looks like. And then share what this has taught you about yourself and how has it changed the way you see yourself and the world around you. Share it in writing, share it in a video. Take a photo of yourself holding a sign saying #lifebeatsforme. Write your own or download mine by clicking on the button in the sidebar.  Lets be the spark to break down barriers between us, fight the urge to not share, you are so worthy of inspiring others with your story. You need to recognize its worth and they need to hear it. Allow the LifeBeats within you a chance to reach out to others and to connect and resonate with the LifeBeats of others. What you have gone through, what you are doing now, the good you are doing in the world, the struggle you are currently in, your own journey is worthy of inspiring others right where you are. Be sure to tag your story with #lifebeatsforme and @lifebeatsproject so that myself and others can find them. Each Friday I will be selecting one of your stories to share on my Instagram and Facebook pages.
I cannot wait to read your stories. The world needs you.