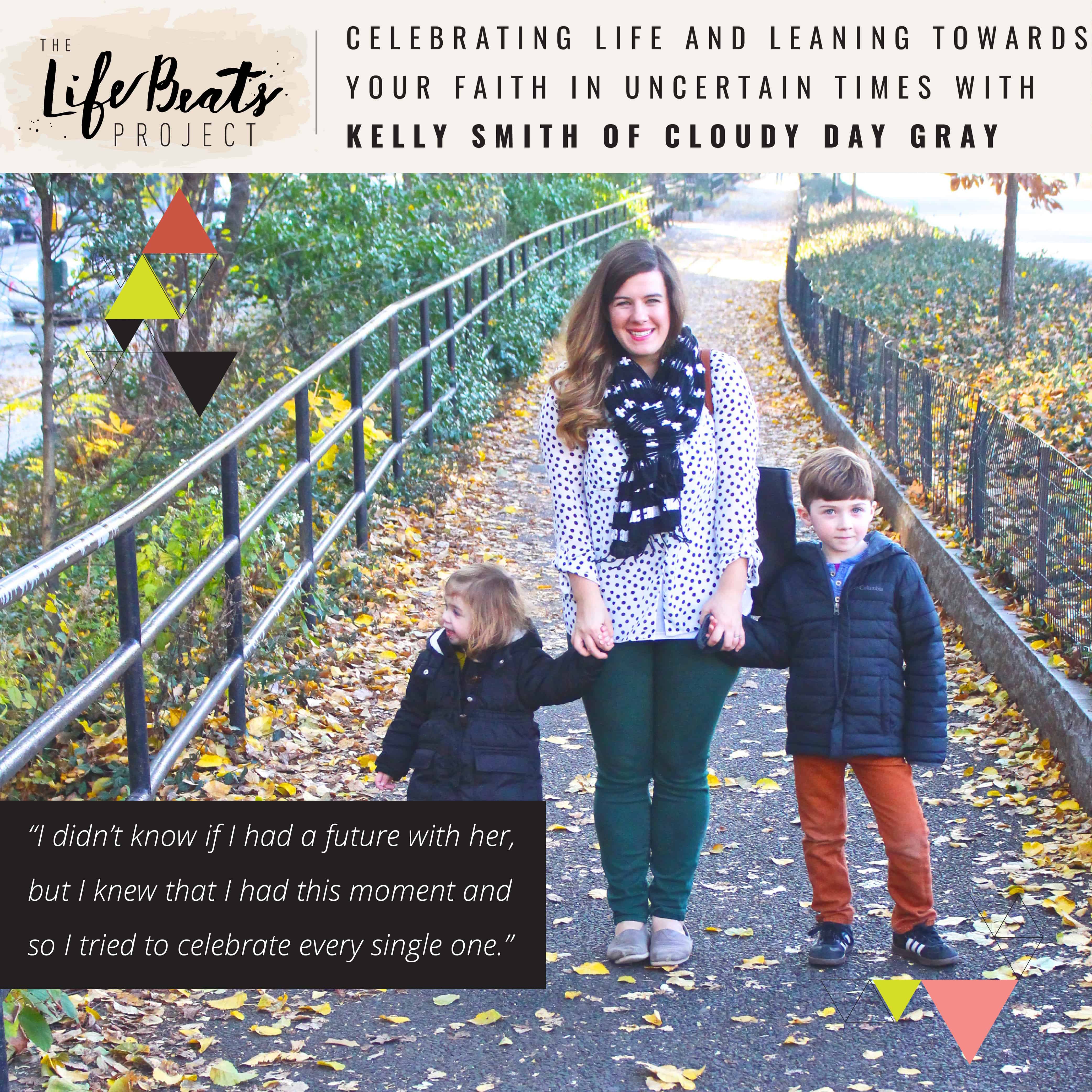 Today's episode I have the honor to introduce you Kelly Smith of Cloudy Day Gray and Altitude Summit.  She shares a powerful story of hope and faith as she recounts the experience of her newborn daughter Matilda who went into acute liver failure at 9 days old.  She shares her feelings of watching her child slipping away and the miracle of pediatric organ donation and leaning towards her faith.  She shares ways of how we all can celebrate life when things come that are unexpected.  With this episode we celebrate April as National Donate Life Month with Kelly's daughter Matilda as the face of New York City's campaign "Love Live New York" to bring awareness to pediatric organ donation.
Be sure to stay tuned after the interview as I reveal how you can march with me in an upcoming MS Walk.
Want to know if this podcast is for you? This episode is perfect for someone looking for inspiration on how to make it through something unexpected, for someone wanting to learn about the miracle of pediatric organ donation, or for someone wanting to see evidences of leaning towards your faith.
What is this episode all about?  In this episode you will learn about:
the events that led to the hospitalization of Kelly's baby
her thoughts on learning of her baby's liver failure and needing a transplant
what she yearned for as a mother
what she focused on instead of going to a dark place of sadness, envy, and worry
how she focused on every single moment she had with her daughter
the attempts to allow Matilda's liver to regenerate
statistics of transplant recipients
how she leaned towards her faith during uncertain times
how her and her husband faced the decision that might effect whether their child lived or not
the role that prayer played in her experience
how it felt to be in the room as her baby was slipping away
the miracle of pediatric organ donation
thinking about the donor
her message to parents about awareness and the decision of pediatric organ donation for their children beforehand
her #howidonatelife social media campaign
about Matilda as the face of "Long Live New York"'s campaign for Pediatric Organ Donation around New York City for National Donate Life Month in April
why she started her blog Cloudy Day Gray
three ways you can celebrate life when things come that are unexpected
Show Notes:
Create your own poster for the Long Live New York Campaign
Team MJ vs MS for MS Walk in Salt Lake City, April 23rd
Podcast: Play in new window | Download
Subscribe: RSS