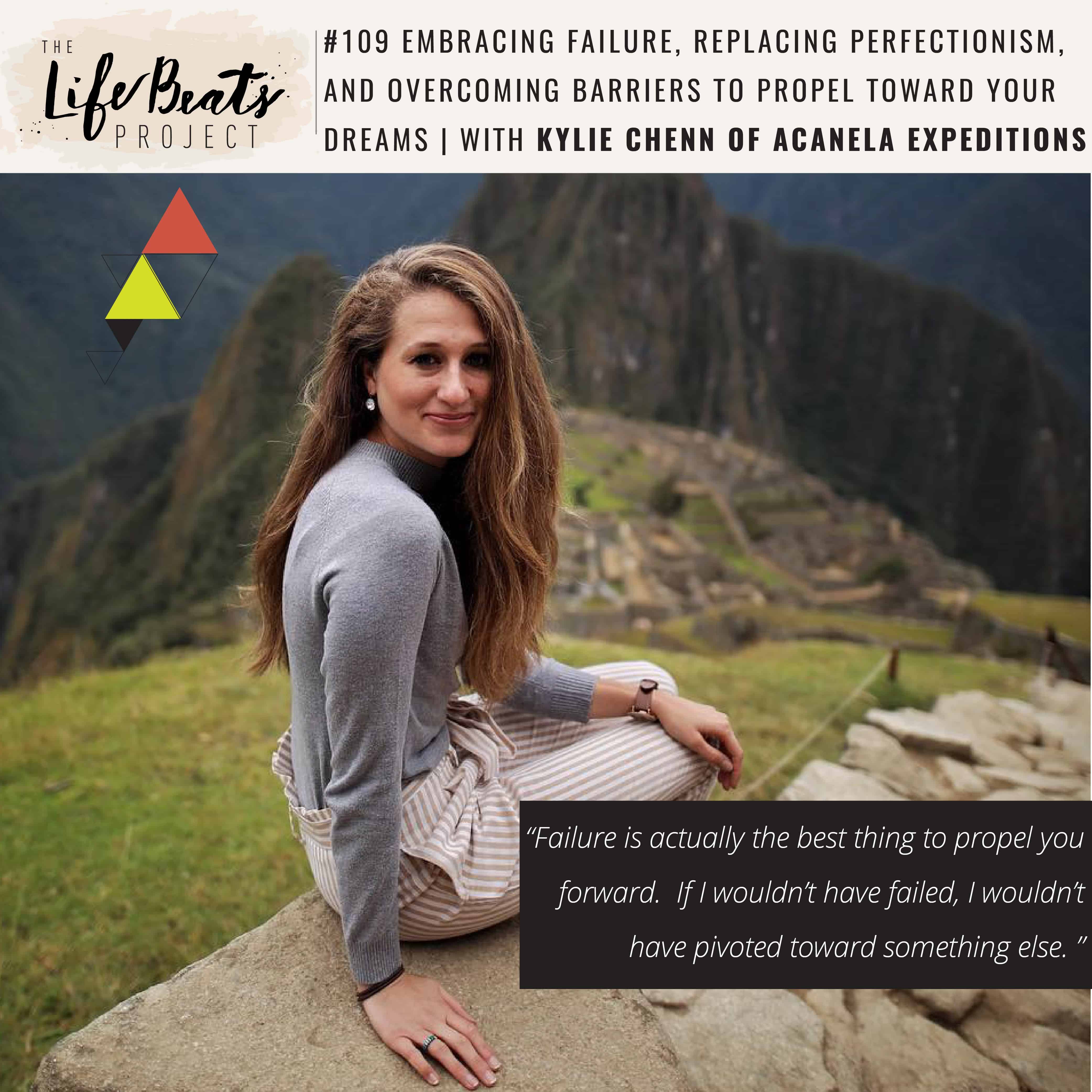 On today's podcast episode I have another opportunity to talk in the Stiry Studio with another inspiring guest who embraces life.  Kylie Chenn founder and CEO of aCanela Expeditions, a travel company dedicated to artisan, culinary, and adventure expeditions around the world, shares her journey of working hard to achieve her dream as we discuss overcoming internal barriers of perfectionism, acknowledging failure as a teacher, and the power of self-talk in removing self-doubt.  Kylie tells of growing up in a small town in Idaho and her fascination with the world that begun at her kitchen table.  She recounts how she organized her first multi- international trip as a college student and the impact making connections with the local people had on her that eventually led to her founding aCanela at age 20.  Kylie shares how she has overcome criticism – both from outside sources and inner struggle with perfectionism.  As well as what keeps her going through all of the work and setbacks is her opportunity to inspire women and young entrepreneurs, anyone who is fearful of trying, to reach their goal, to go and attain it.  To tell them that it is possible, you can chase your dream, start that company, do whatever you want to do.  Kylie also lets us know what we can expect from an immersive and connective artisan trip with aCanela Expeditions as well as takes on a virtual tour of Peru, one of their most popular trips, walking us through what we would experience as a guest.
Listen and be inspired to take those steps toward reaching our own goals, to approach failure as a way to propel us to what we really want, and to realize that the more confident, positive, and aware of our worth we feel, the more it radiates to others.
Show Notes:
Kylie's website – aCanela Expeditions
Enter to WIN A TRIP to Croatia with aCanela Expeditions!!!
Kylie's aCanela Instagram feed, Kylie's personal Instagram feed
Email Kylie at [email protected]
Podcast: Play in new window | Download
Subscribe: RSS