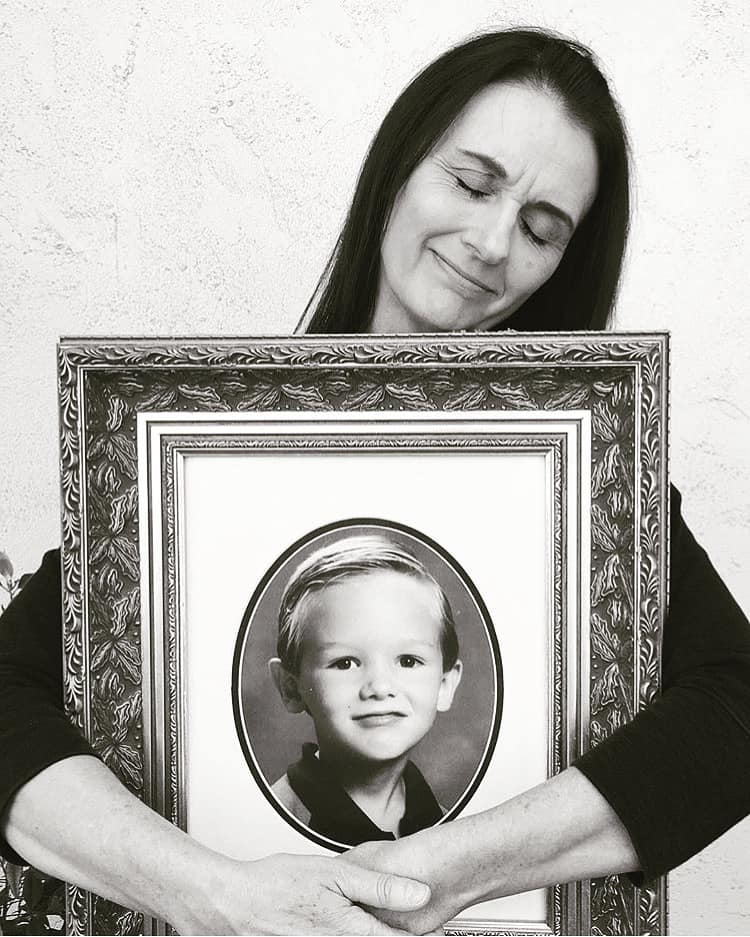 " I can smile though for a time I couldn't even breathe! Time has brought me so far along my path!" This week's #lifebeatsforme feature in which we highlight a member of the community who is living their every day life extraordinarily is told by Lisa Dove of @i_love_a_dove .
"This week I participated in an assignment sponsored by National Geographic called "The Gift of Life Project" ; inspired by organ donation. The intention of the assignment was to enter a photo showcasing why life is a gift to me and add a caption just as powerful as the picture. Also, a short description was permitted. This was my photo entitled: "Look, Son! I'm Smiling!" The description was a short paragraph about Justin being my firstborn child and the joy on his face shown here as his five-year-old self, about his preteen onset of bi-polar which resulted in suicide at age 15, and our decision to donate Justin's organs. Five people received the gift of life from Justin. And, I can smile though for a time I couldn't even breathe! Time has brought me so far along my path!" .
.To her friends she writes:
"My door is always open, the oven is ready to bake our healthy cookies to share and my sofa is always warm and a place of peace and non judgement where you can hear the waves crashing. Any of my family and friends who need to chat are welcome here anytime. It's no good suffering alone. I have cold drinks in the fridge…herbal tea in the cupboard and I will always be here…you are never not welcome!! It's always good to talk but even better to listen. I'll always lend an ear and a shoulder…….and my heart.
.Having lost one of my most precious and dear relationships, my own young son, to suicide, my heart and my extreme willingness to help flow outward. I'm here." .
.Lisa I have no doubt that many friends have felt the warmth of your home and the benefit of your caring ear!! Thank you so much for sharing a little window into your heart.
Friends I'd love to share a piece of your story!  Tag me @lifebeatsproject and #lifebeatsforme or email me at stories@thelifebeatsproject.com.  Your story is worthy of inspiring others!