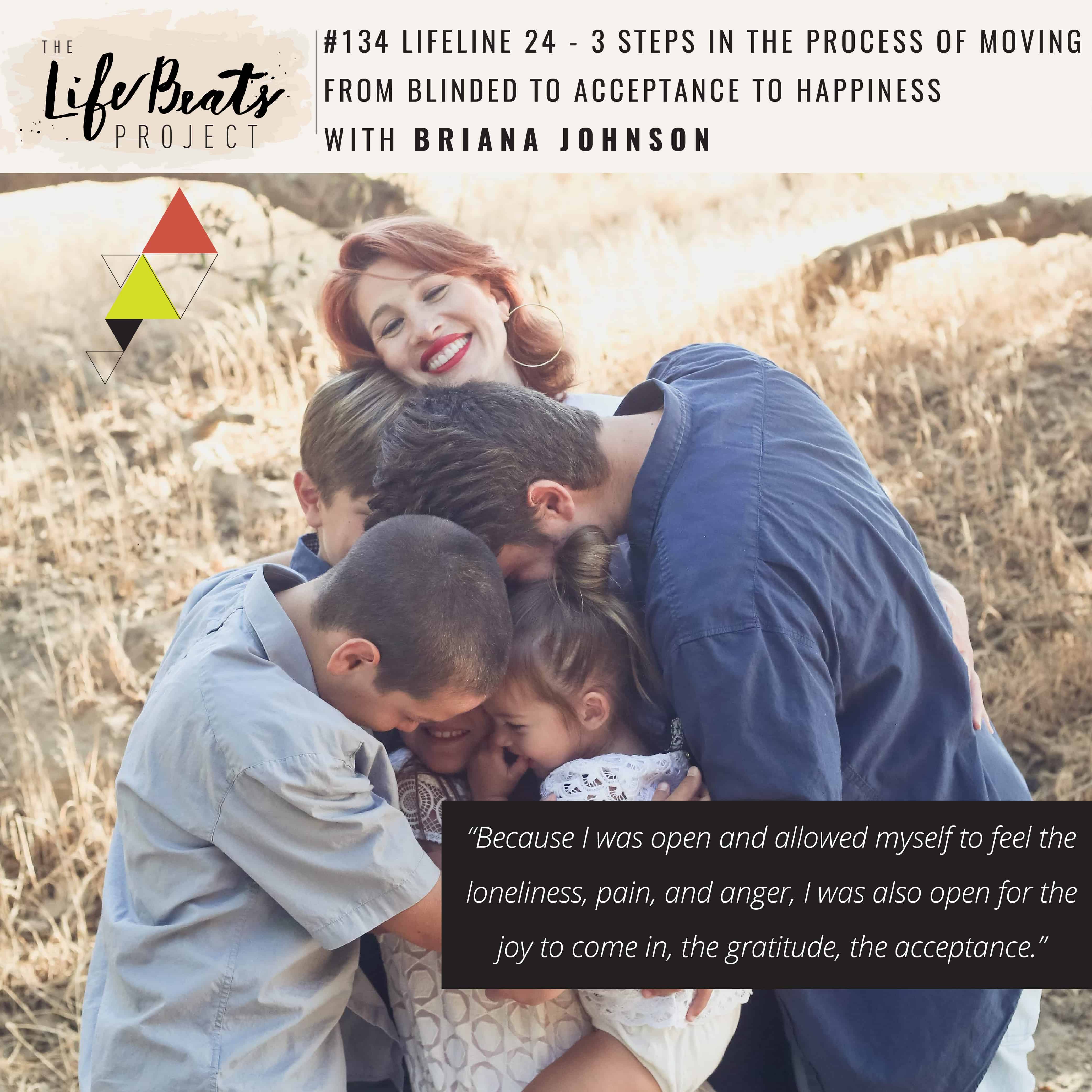 On today's LifeLine episode I give 3 steps that I have taken to go from voluntarily blinded to acceptance to happiness and what this process of being broken open has looked like for me over the past few months including the catalyst being a disappointed dating heart.   1.  Letting people in  2. The only way out is through  3. Acceptance – owning it, the science behind your resistance, and the power of emotions.  I share the self-deception I stoked and the message I didn't want to hear that eventually led me to a genuine happiness as me right where I am, me, who is also single and a mom.
Listen and be inspired to move past feeling stuck by asking yourself the hard questions, become vulnerable to speed up the healing process, and allow yourself to openly feel emotions in order to receive happiness.
Show Notes:
Podcast with Darla Day "Different does not mean broken"
Podcast with Natalie Norton "Leaning in with Courage"
Jodi Orgill Brown's Stiry Story "You Are Beautiful"
Podcast with Jodi Orgill Brown
3 Key Elements with Kirk Duncan
Speaking the Lost Languages of God
Podcasts with Hugh Vail here and here
*Links may include affiliates in which I get a little thank you if you love what you see.
Podcast: Play in new window | Download
Subscribe: RSS