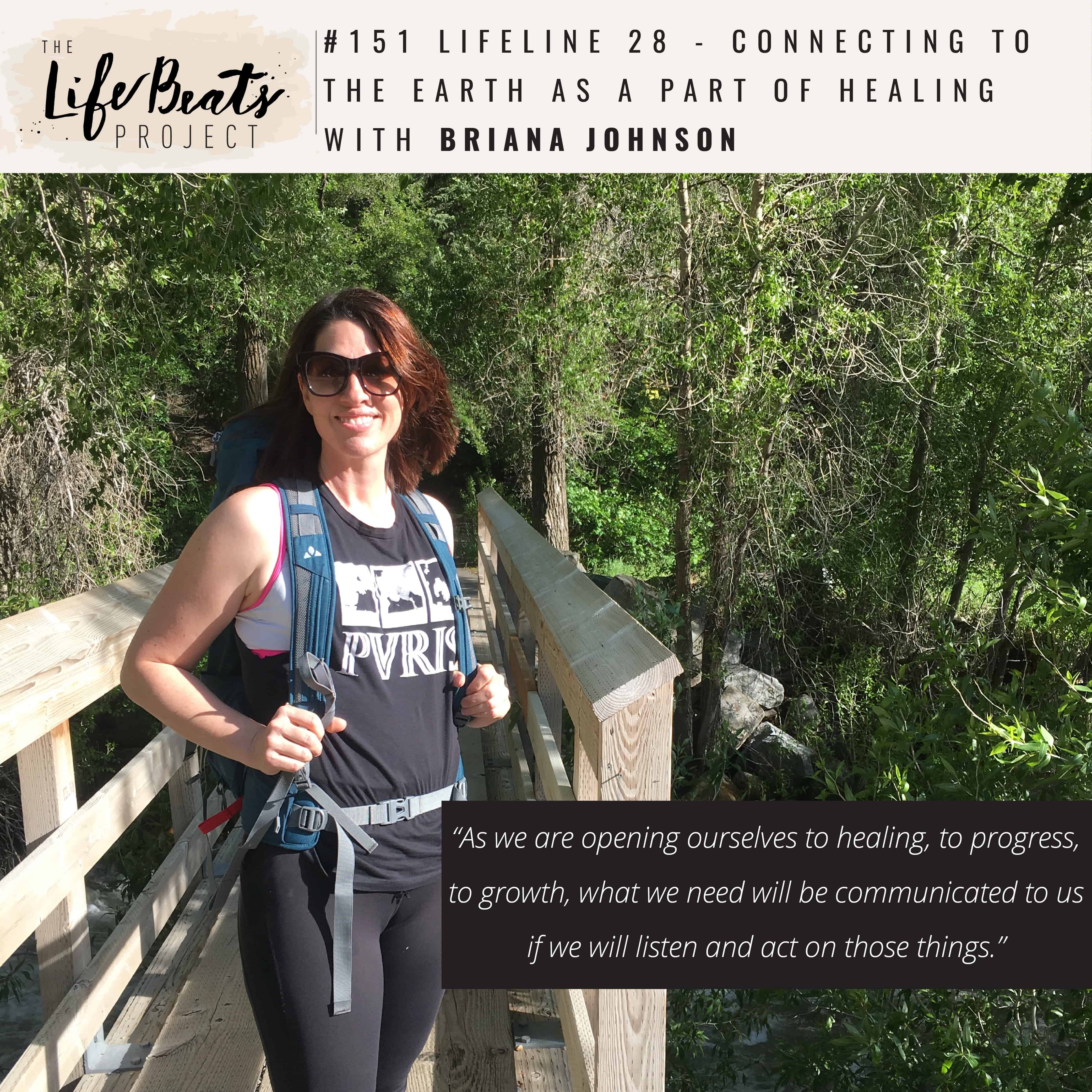 Are we giving ourselves opportunities to listen to what we need?  In times of healing, are we finding ways to create peace, solitude, and quietude to allow for communion with ourselves and our Higher Power?  In part 5 of documenting my healing process, I share how a connection to the Earth has provided me with the ability to detox from burdens that have prevented my healing and growth and an opportunity for awareness and peace through the power of connecting to nature.  I share a part of a very sacred experience that has brought freedom and healing through forgiveness of myself and others.
Listen and be inspired to listen to the whisperings and yearnings of your soul, to experiment with finding a connection to the earth, and to recognize the beauty of the duality of significance and insignificance that comes from connecting to nature.
This is one part of the documentation of my healing process.  To hear past episodes listen here:
TLBP #147 LifeLine 27: When we break | with Briana Johnson
TLBP# 148 SoundBeat 7 – When we are afraid to break – Your answers to one listener | with Briana Johnson
TLBP #149 SoundBeat 8 – Stand on your table – Healing with your body | with Briana Johnson
TLBP #150 SoundBeat 9 – Pain as an indicator and a gateway to freedom & healing | with Briana Johnson
In the coming weeks I will share more about what I have been learning during these past months of deep learning and healing.
Podcast: Play in new window | Download
Subscribe: RSS