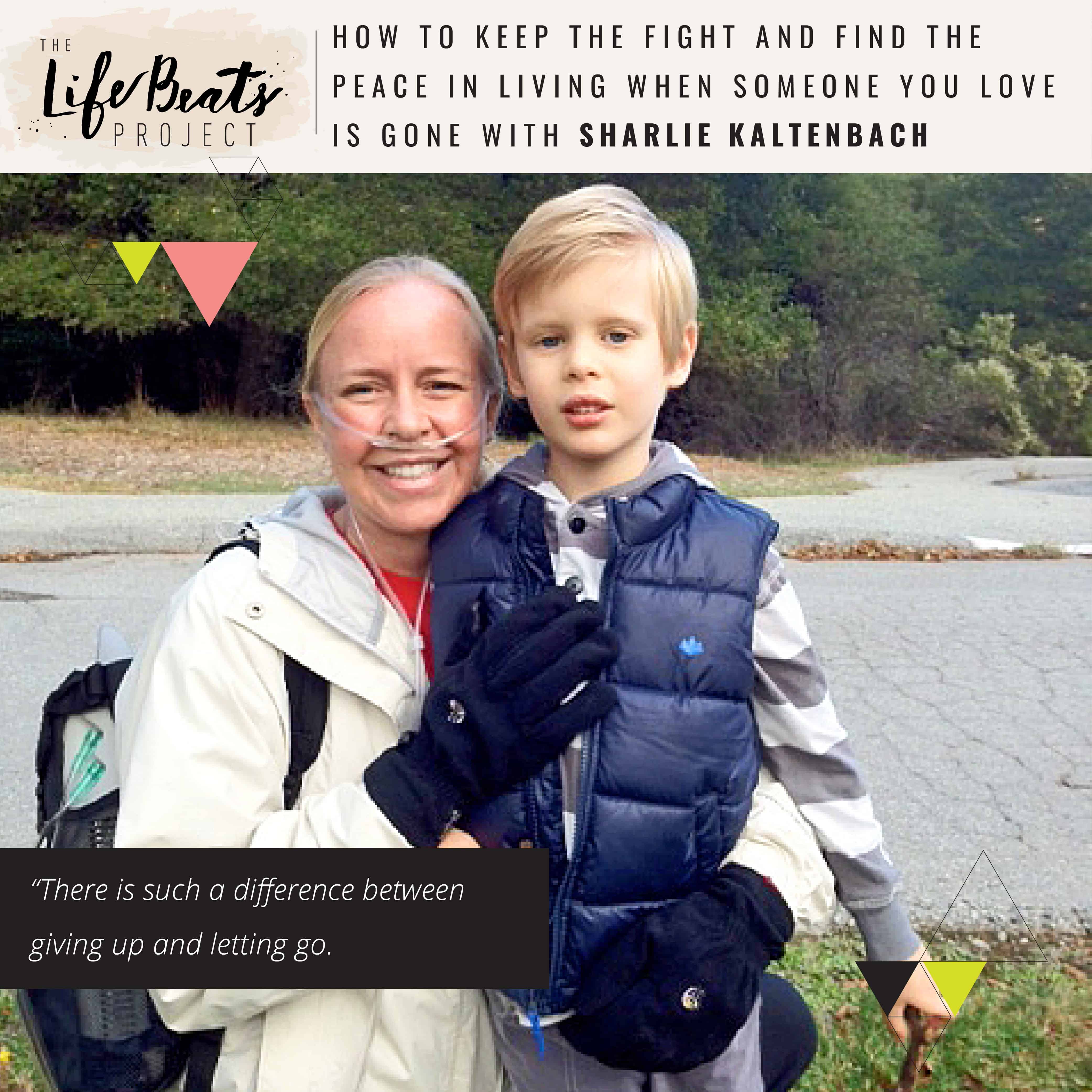 Today's episode may have you reminding yourself to breath as you hear the powerfully tender story and hear the audible breaths of my friend Sharlie Kaltenbach.  Both Sharlie and her one year younger sister Lexi were born with the genetic lung disease cystic fibrosis.  Sharlie shares the loving story of their bond and the inspiration of Lexi's life which ended at the age of 14 which propels Sharlie daily to fight for each breath.  Sharlie tells of the miracles of becoming a mother as well as surviving a double lung and heart transplant.  She shares her perspective on the things that truly matter in this life and the moving experience of speaking with her donor's husband.  I know you will be moved by her story.
Be sure to stay tuned after the interview as I reveal how you can march with me in an upcoming MS Walk.
Want to know if this podcast is for you?  This episode is perfect for someone who has lost a loved one and wants to still feel their influence in their life, for someone who is looking for inspiration on how to keep the fight and feel peace during difficult times, and for someone who would like to learn more about cystic fibrosis and organ transplants.
What is this episode all about?  In this episode you will learn about:
what is cystic fibrosis and why did it take so long to diagnosis Sharlie and then her sister Lexi
how CF effects Sharlie's daily life
the experience in 3rd grade that showed her that she was different from the other kids
why growing up as a teen she didn't feel that different from her friends
what her younger sister Lexi was like and how they were inseparable
the lessons Lexi taught Sharlie through her fight for every breath
the circumstances and powerful experiences surrounding Lexi's passing after her transplant
how Lexi's death effected Sharlie and her health
how Sharlie can feel the presence of her sister and how she effects her daily life
why Sharlie decided to get pregnant despite her doctors' and mother's wishes
the miracle of Sharlie becoming a mother  and how motherhood has changed everything
how she replaces fear with faith
her humbling near death experience in Hawaii
the circumstances surrounding needing a transplant and why Stanford would only do a double lung and heart transplant
why Sharlie patiently waited for 5 months for her transplant and what she did for her donor every day
her dream with Lexi and why she had peace that her sister's story of organ transplant would not be hers
her story of writing a letter to the family of her donor and the moving story of talking with the husband of her donor
the blessing of tending a working mother's baby
Show Notes:
Sharlie's blog Sharlie's Angels
Sharlie's Angels Facebook page – for the whole timeline of her transplant
Team MJ vs MS for MS Walk in Salt Lake City, April 23rd
Podcast: Play in new window | Download
Subscribe: RSS