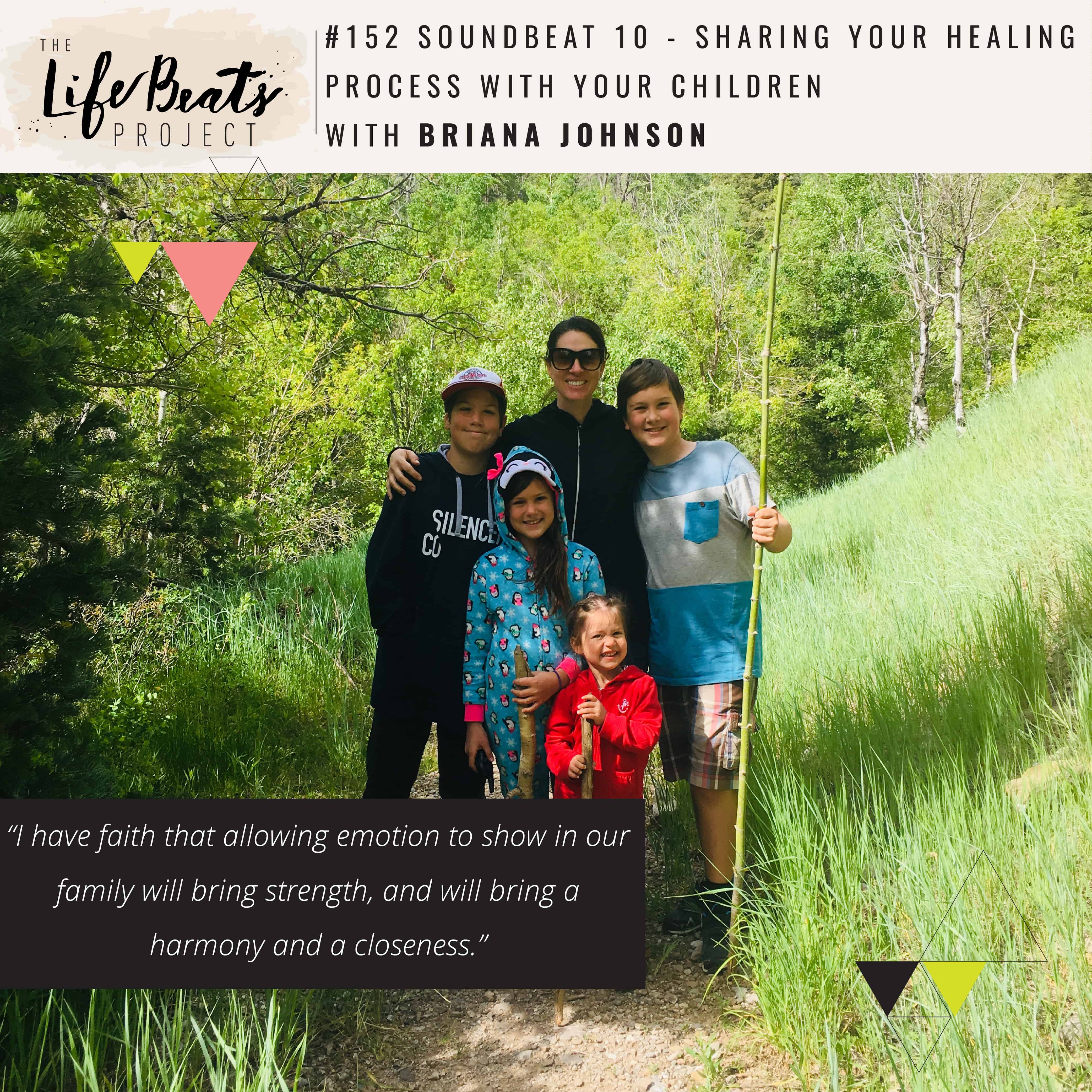 Have you ever wondered if sharing something hard with your children is for the best?  In today's SoundBeat podcast I share my answer to the debate of whether or not you should share your own emotions and hard experiences with your children.  After my divorce I looked for advice from people and other resources and found that there were two prevailing opinions – don't show your tears or emotion to your children so that they feel secure and share what you are feeling so that your children see that emotion is ok to feel and express.   Today I share my personal fears, experiences, and truth with this debate as I have moved through my own healing process and have chosen to share it with my children.
Listen and be inspired to decide for yourself what is best for you and your children, feel the strength and bonding that comes with sharing emotion, and look for the miracles in your family even in the darkest of days.
Show Notes:
Growth Mindset journal for kids from Big Life Journal
Podcast with Rachel Gainer "Keeping a marriage together after loss by grieving separately to give space to heal together | with Rachel Gainer of Rachel Rebuilt (TLBP #80)"
Rachel's Instagram feed – look for her podcast "Life Rebuilt" coming out this Fall!!
**This post include affiliate links that give me a little "thank you" if you decide something you see is for you:)
Podcast: Play in new window | Download
Subscribe: RSS