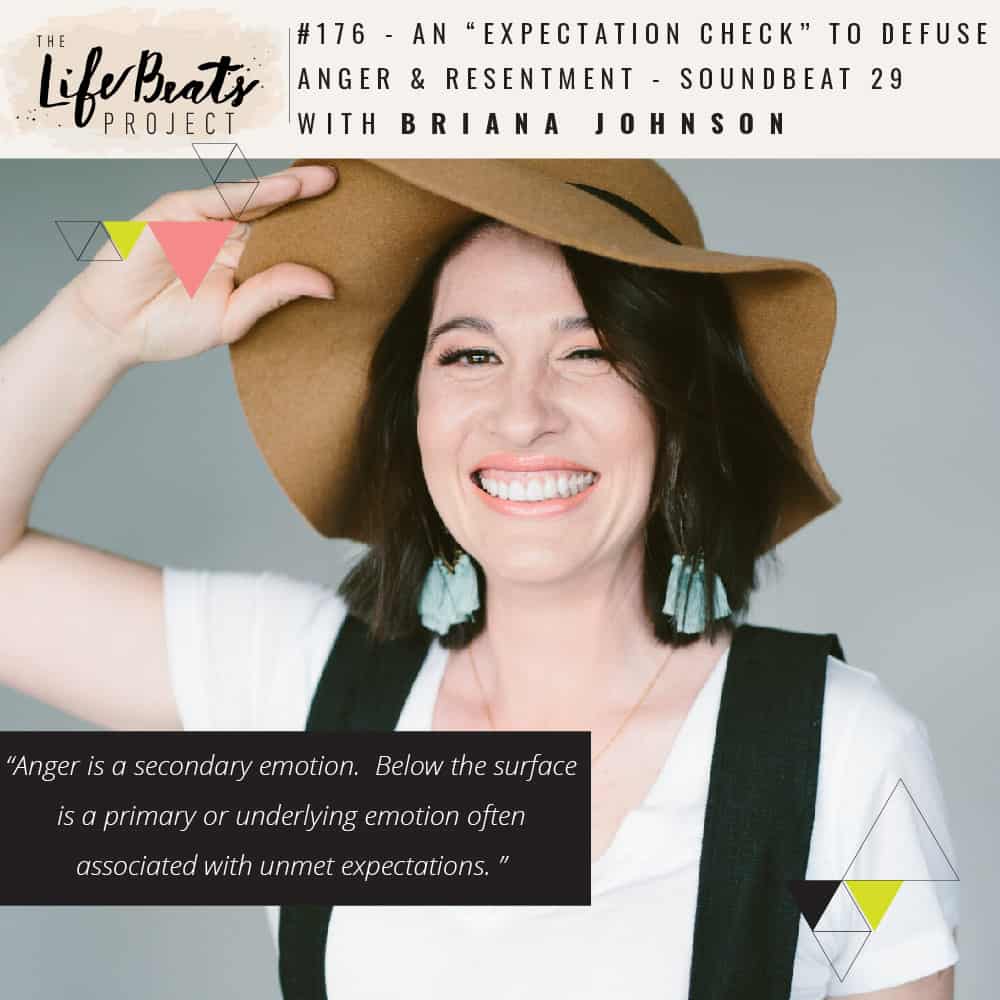 Have you found yourself losing your cool this holiday season?  On today's SoundBeat podcast I explore the possible display of anger and resentment during this time of the year – unmet expectations.  I invite you to have an "expectation check" as you examine expectations you have placed on yourself, on others, or even on events or circumstances.  I explore anger as a secondary emotion and invite you to search for the primary, underlying emotion.  I share two experiences in which my resentment lay with an expectation that someone's behavior would change and how that brought a disruption to my peace.
Listen and be inspired to identify your anger and resentment from unmet expectations, examine whether they are reasonable or unrealistic, determine if you need to let something go or whether you need to have a hard conversation with bravery, kindness, and in the appropriate time and manner which can foster freedom and bonding.
Show Notes:
"The Soft-Spoken Parent" by Wallace Goddard
Podcast with Amy Newman "Taking ownership of our life"
*Some links may include a thank you to me if you decide you are interested.
Podcast: Play in new window | Download
Subscribe: RSS