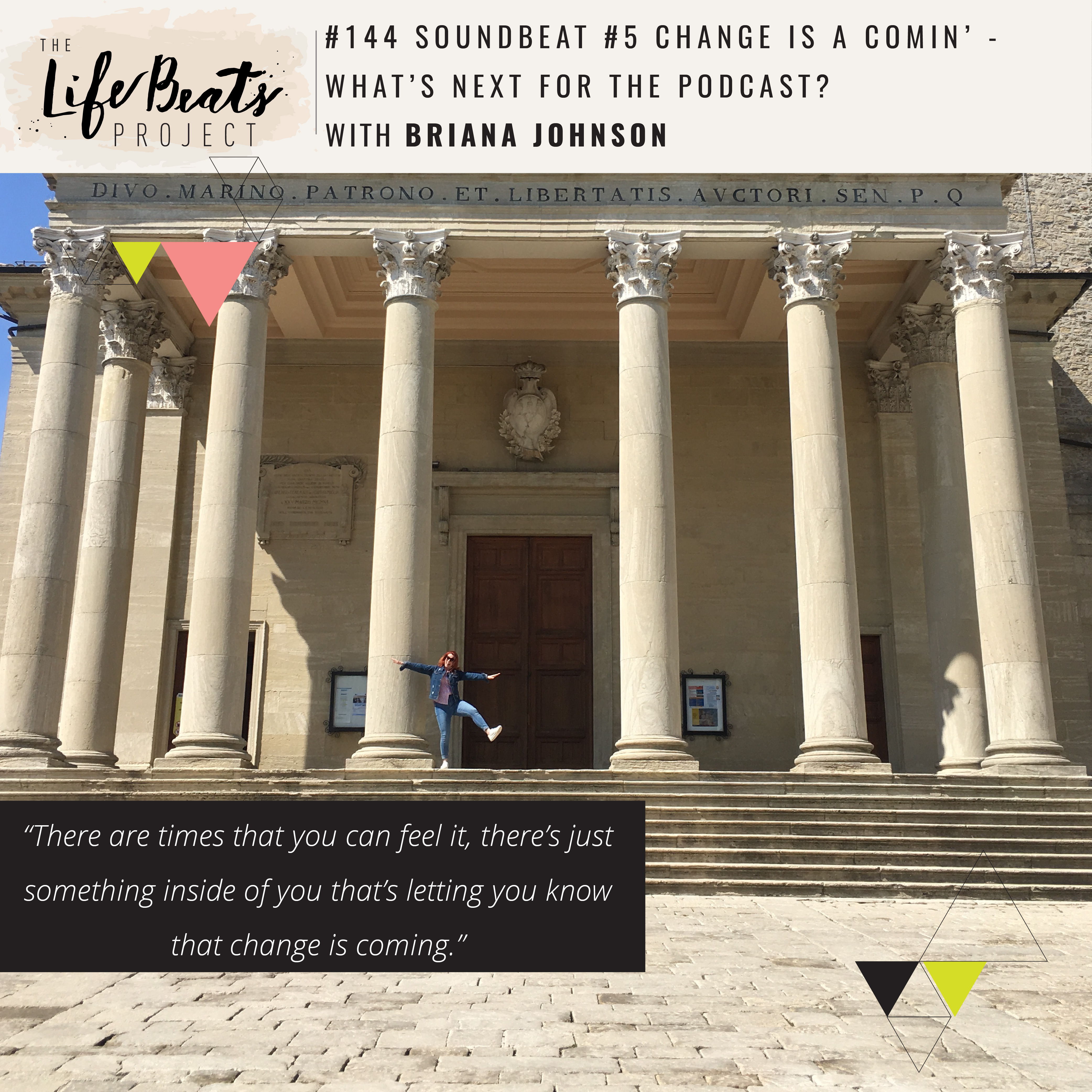 Do you ever get the feeling that change is coming?  You can feel it in your bones, on your skin, its whispering to you in the wind.  On today's little SoundBeat I share the feelings that have been in my bones and what is coming next for the podcast!  Friends, be excited because change is a comin'!!!
And I want to hear from you: What do YOU want to hear more of from the podcast?  More LifeLines?  More guests?  Which ones?  What subjects do you think we need to talk about?
I want to jump on a call with you this week! Lets make a date (I definitely could use some more of those;)  Email me your phone number and days and times that work for you this week to chat with me for 10-15 minutes.
And to celebrate May as Mental Health Awareness Month and the many incredible guests who have openly shared their personal struggles,
Listen to this week's highlighted podcast : "TLBP #111 Floating through your own anxiety and helping someone you love through anxiety | with Sarah Clark of the Dainty Pear"
Show Notes:
Email me at [email protected] to let me know if you want to chat with me on the phone to tell me what you want from the podcast
I want to know if you have listened to all 143 episodes of The LifeBeats Project!  Tell me and there is a prize for you!!
Kathy Headlee of "Mothers Without Borders"
LifeLine episode on finding your soul's path
Podcast: Play in new window | Download
Subscribe: RSS