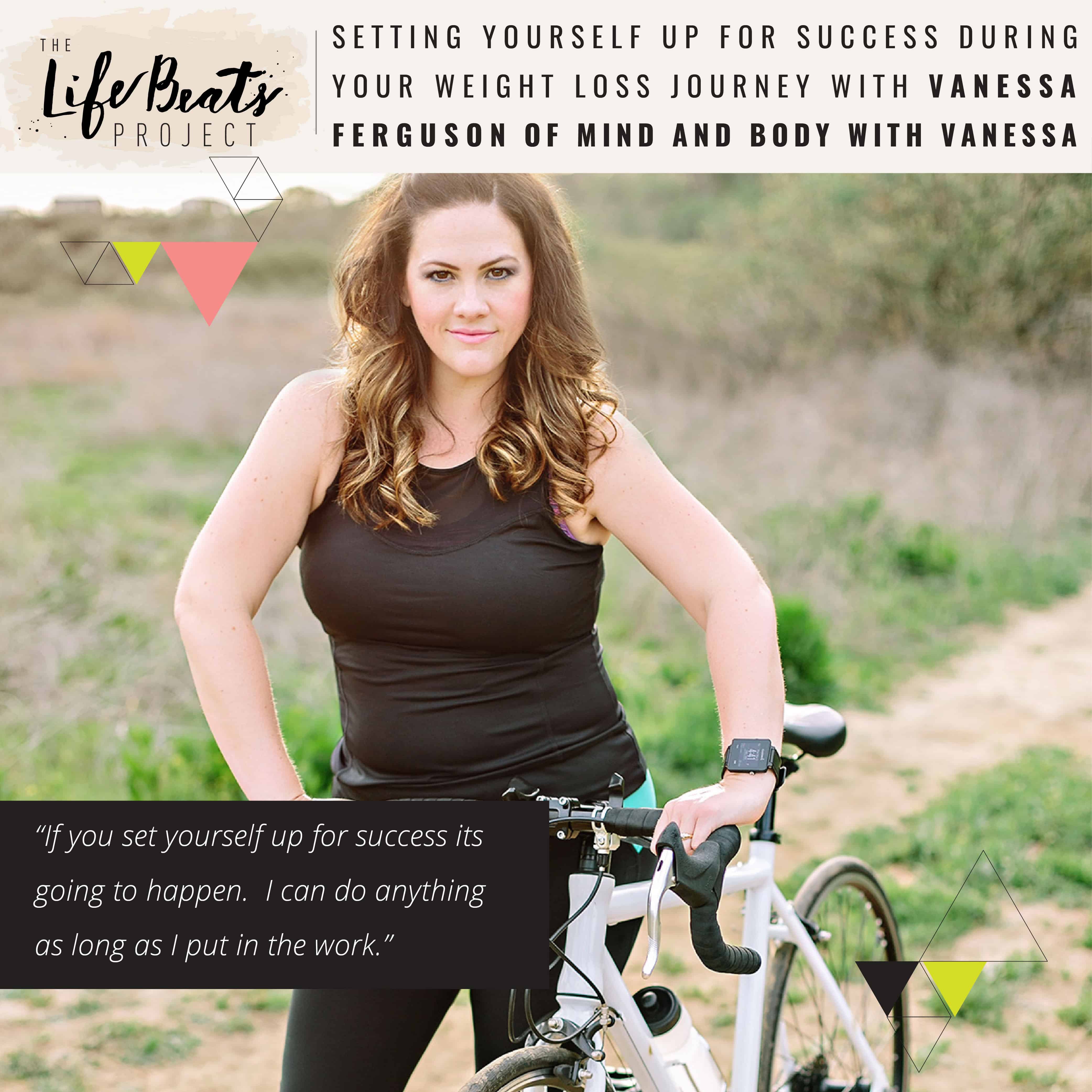 Today's episode I have the privilege to introduce you to one of my favorite people in the world, a woman who has transformed her life to create an active and healthy family lifestyle and change the way she sees herself, all along the way to losing over 75 pounds. Meet my amazing sister Vanessa Ferguson of Mind and Body with Vanessa, Beachbody coach, Ragnar and triathlon rockstar, and mom to four kids. She shares how to set ourselves up for success and sustain motivation in weight loss. We explore her journey and how she manages her fear and how she can help you on your journey.
Want to know if this podcast is for you? This podcast episode is perfect for someone who is looking to learn from someone in the trenches of weight loss and self-image shift and is looking for practical things to motivate them even if they have had setbacks in the past.  It is also great for those looking for a support system to further their health and fitness goals, including ways to encourage these in their children.
What is this episode all about? In this episode you will learn about:
overcoming fear
putting yourself on the priority list
creating family lifestyle changes
finding a support system
what do do when you have a bad day
keeping motivated
how to love yourself at every weight
focusing on your 'why'
what to do when you are too busy to workout or eat healthy
learn how her attitude toward herself and working out affected Vanessa's marriage
3 starting points for your own journey
Sounds pretty awesome, right?!  Take a listen and then come back and tell us about your own journey.
Show notes:
Chalene Johnson Instagram Account
Homeworkouts_4U Instagram Account
Briana's Nerium business and products
Vanessa's Beachbody Challenge Group Website – Remember***: The first 10 people to join her online challenge group will receive 10% off their purchased challenge pack and will be entered into a drawing to receive a free Beachbody exercise program. There is limited space for the April round so be sure to sign up today.
Mind and Body with Vanessa Instagram Account
Podcast: Play in new window | Download
Subscribe: RSS