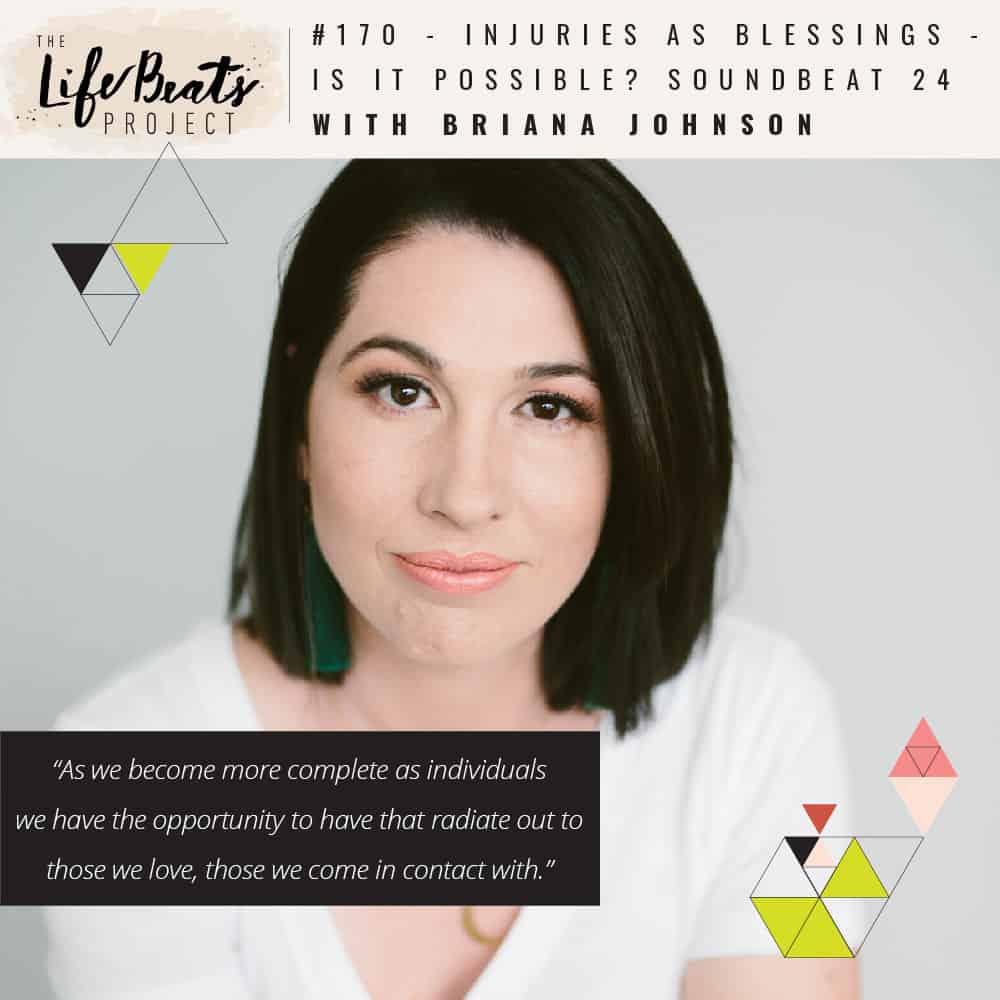 How can things that appear from the outside to be simply a hindrance or an injury, actually be a blessing?  Is that possible? On today's SoundBeat podcast I share how my new physical injury has challenged this notion, the limitations it has created but the power of the choice I am making to allow this to be a blessing in my life and open my mind and eyes to the things God would have me learn about my own health and well-being as well as how I can help my family.
What are we doing in our lives to take these physical, emotional, and spiritual injuries and allowing them to make us more complete and using them as an opportunity to thrive and find more joy?  I would love to hear your own experience with this!
Listen and be inspired to look for growth and joy in hardship, celebrate what our bodies can do, and, as a caregiver, tend to our own needs to ensure that we continue to provide that care and not become the ones that need care.
Show Notes:
Podcast with Ashley Reeves "Loving the body you are in"
Podcast: Play in new window | Download
Subscribe: RSS