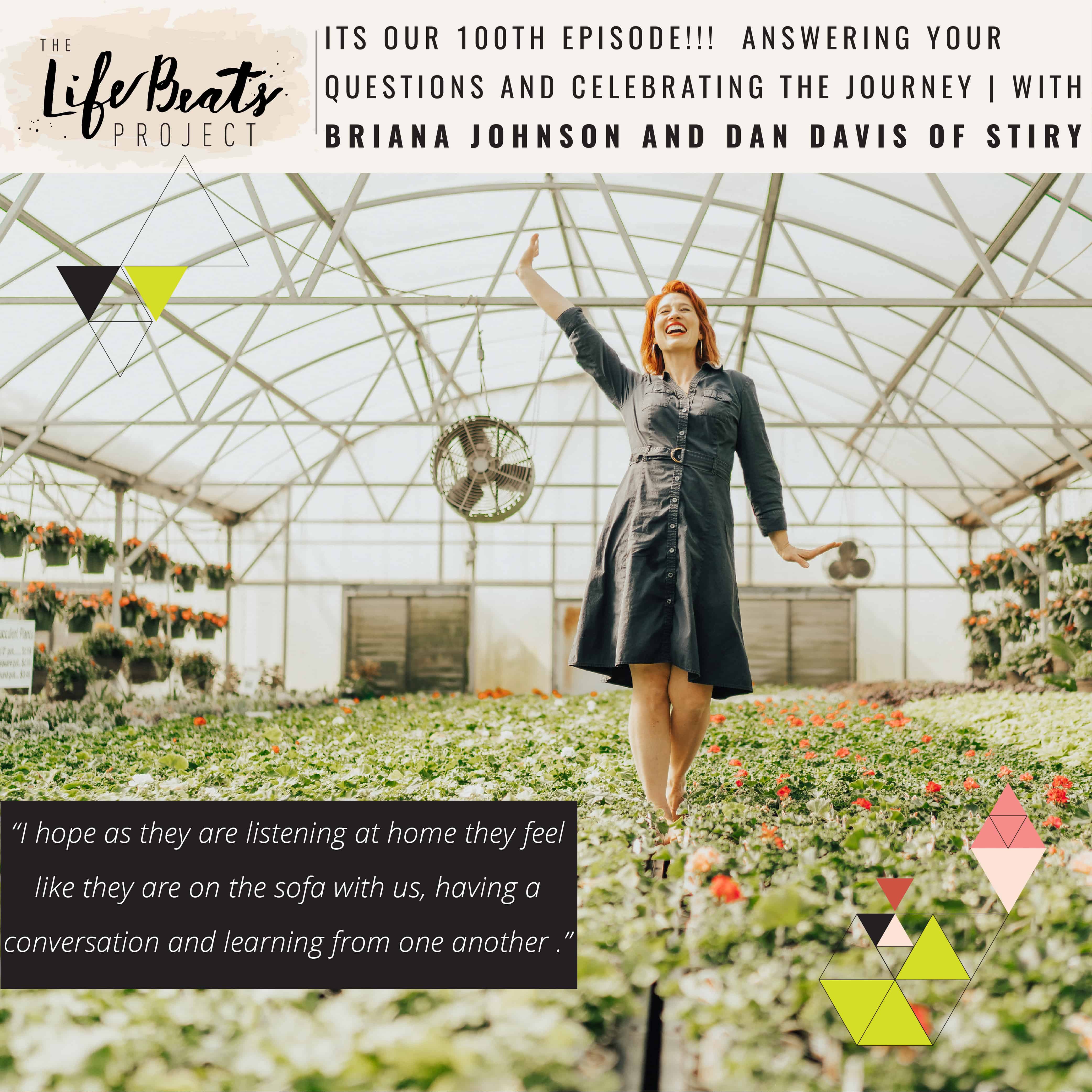 Today is our 100th episode!!! Woot-woot!!  A ginormous thank you to all of you, the change-makers and good-seekers, for your support over the past 2 years to help us reach this milestone.  Today you are in the driver's seat of the episode.  Dan Davis of Stiry asks me as many of your questions as we can squeeze into one show.  I answer about the beginnings of the podcast, how I lost my weight, my playlists to keep going and to dance, what makes a friendship, what my nickname is, some episode and guest highlights, as well as some tougher questions about the divorce and life now.
Dan and I also have a serious surprise for you in which we honor all guests of the first 100 episodes in song!  It is fantastically awful.  I strongly recommend clicking on over to actually watch Dan and I perform for you on the video podcast!  Trust me, it is worth it!  Click here to watch at about minute 41.
The questions I was unable to get to on the episode, I will answer on tonight's Instagram Live, July 3rd at 8:30 pm MT.
Show Notes:
Click here to enter the GIVEAWAY of 2 Coaching Sessions with Briana (worth $100 for her 100th episode)
My personal family blog "Sweet Dreams are Made of These"
Episode #90  Lighting the fight on suicide, shame, & mental illness, unlocking empathy, and becoming active evolutionists | with Heidi Swapp
Episode #23  The effects of another's pornography addiction on a marriage, intimacy, and one's self-respect | with Janae
Episode #32  From mad to fab: Making sure fun shows up in your life and establishing joy as a practice | with Kara Kull of Fabulistas
Episode #24  Unlearning everything you know to learn about your true self and to connect as a couple | with Karan and Kerry Bajaj
My LifeBeats 100 "Keep Trying" Spotify playlist
My LifeBeats 100 "Dance" Spotify playlist
SaveSave
Podcast: Play in new window | Download
Subscribe: RSS